Let's Do This
GRAPHIC DESIGNER, FEBRUARY 2020


The Project:

A lookbook commissioned by Waterford Valley Pictures. I have selected a few of the slides to show the variety of layouts included in this project


---
Stonewalled
GRAPHIC DESIGNER, JANUARY 2020


The Project:

Commissioned by the Director and Producer of 'Stonewalled' to create a look book for the movie. It is composed of the 4 pages that I have included here.


---
Stefan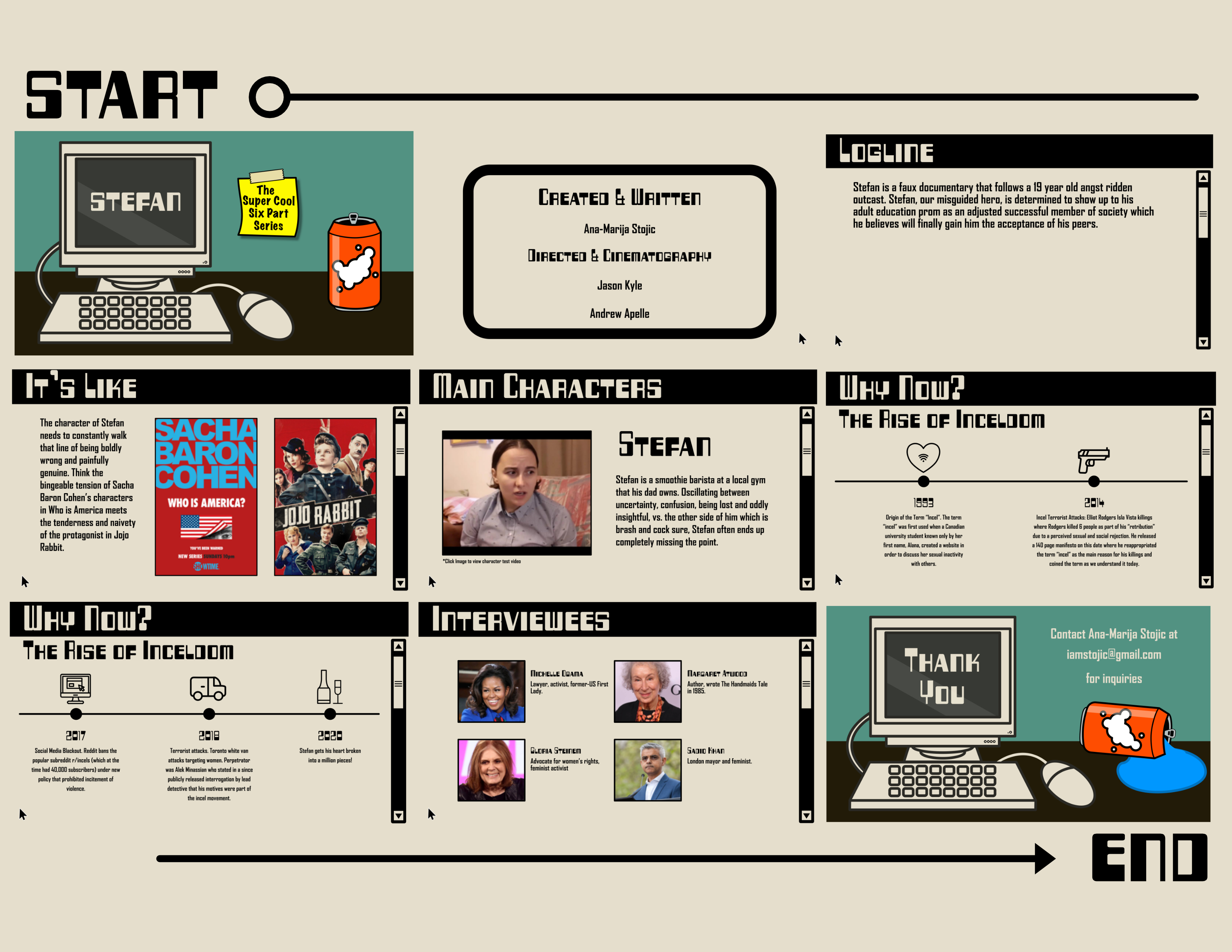 GRAPHIC DESIGNER, APRIL 2021


The Project:

This is a look book for a short series created and written by Ana-Marija Stojic.