Jane Goodall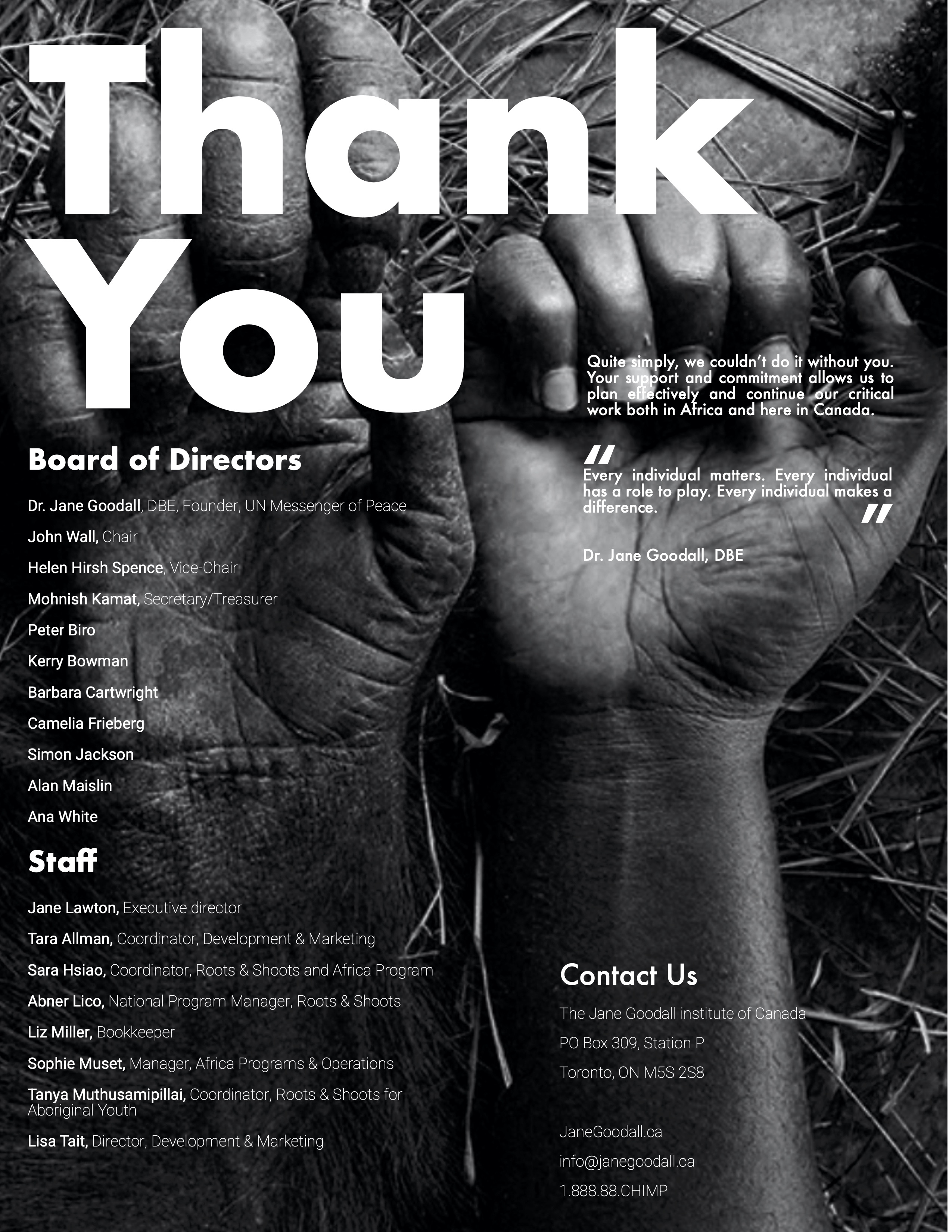 CONCEPT/RE-DESIGN 2020

Date: 2020
Dimensions: 8.5" x 11"
Material: Printed and digital


To practice making annual reports, I chose to remake the report of an organization I have followed and supported for a long time. The Jane Goodall Institute of Canada has been an interest of mine since I heard Dr. Jane Goodall speak when I was 9 years old.


The organization was founded in 1977 and therefore has plenty of graphic material to browse. I chose to remake an annual report from 2010-2011. My goal was to modernize it and design it to function as a not only an educational resources but also a marketing tool.